HandiCap sur le Monde supports two main projets of Blind People's Association
A lot of work is happening on Blind People's Association campus. Between all the numerous programs offered and events organized all along the year to promote disabled people inclusion into society, HandiCap sur le Monde chose to work on two particular programs: lamps creation by young adults who are mentally disabled for the Diwali festival and unified cricket tournament.
Unified cricket tournament or how national sport can be played by everyone!
For third year in a row, Blind People's association is attending Badhte Kadam event with its partner "National Trust", governmental organization created in 1999. "Badhte Kadam Inclusive Premier League" is a unified cricket tournament with both disabled and non-disabled students. Teams are playing against each other and the gran final is planned in an official cricket stadium in Ahmedabad. Tournament will happen in December 2012 for 10days. The aim of this event is to show that disabled and non-disabled students can play together and practice different sports. It is also a way to sensibilize non-disabled kids to disability and explain them through this experience they can live together without any difficulty. Many famous people will also be attending the event and cricket fans and their families will also be supporting these teams.
HandiCap sur le Monde is investing itself in Badhte Kadam 2012 by helping Blind People's to collect funds from companies. We will also create communication materials such as press releases, sponsoring files targeting companies, universities and medias. We will especially target which can be interested to support the tournament: companies already supporting Indian cricket league, companies employing disabled people, linked to sport field…. We will also contact famous indian people such as TV actors or professional cricket players. Cricket is the most famou sport in India and cricket worldcup is currently happening…very hard to disconnect from work as we watch any games of India against Sri Lanka, Australia or New-Zealand once we are back from BPA.
Creation of lamps by mentally challenged adults for Diwali festival
[simpleviewer gallery_id="6″]
At Vocationnal Training Center (VTC), youg mental disabled adults are working hard for Diwali festival, or lights festival. One of most important event in India, it is dedicated to Hindi gods and will last for 11 days. During this time streets, windows, doors, will be illuminated by millions of lamps that the population put for this special occasion.
For this festival, VTC young adults create thousands of lamps which will be sent to raise money for the association. These people have diverse disabilities: mental, visual, deaf. They are hired by the association and get a salary (750rp or 100 euros) so they can expand their autonomy. This creative work is very difficult for them taking into account their multiple disabilities.
Ludwig, who has Down's syndrome, is everyone favourite. He could be left alone by himself by the others because of his difficulties but on the opposite they all keep going to him, helping and giving him some advices.
Jasmina, even if she is deaf and dumb, does miss an opportunity to show her authority! Very active in the center, she organised the group work, and everyone seems to be fine with it and are listening to her orders.
During this project, HandiCap sur le Monde first observe how work day was organized, get to know all the adults and the staff, and then help them to realize their task which has been defined by teachers taking into account their level of disability. We help the ones who has physical difficulties to hold the lamps to paint them, motivate some who cannot start their work by themselves, assist teachers, and keep the communication going with all of them…Indeed we enjoy working and helping these young adults though language barrier is tough as many only speak Gujarati, and even some of them can't talk as they are deaf. We also got the opportunity for this situation to learn some basic sign languages so we can communicate daily.
By getting involve with Blind People's Association, HandiCap sur le Monde learn a lot about disabled people situation in India. It is also the opportunity to work with an important association on different fields with any kind of disability and competencies. We also have to adapt to indian work, meaning working 6 days a week but with a lower productivity. Every action take more time to be achieved, which is first very frustrating as we want to do so much at once, but it is a time to adapt and at the end everything is done on time! 
We cannot forget differences linked to India culture and environment, nevertheless some actions are good examples of what could also be developed in France. What do you think?
To get more information about Blind People's Association it is here
Cricket fan will find an interesting article published in lemonde.fr: "In India, only cricket can help you getting away from morosity"
Everything about Diwali festival on Routard website
Blind People's association campus overview – India
Blind People's association, whom we have been working with for a couple of weeks and which is based in Ahmedabad in India, has a great campus including more than 300 people.
This campus is a place of study and work and offer to disabled people a place to get courses at any age, workshops to professionalize in a dedicated work (wood, sewing, beauty, IT, …) but also job opportunities. Dozens of people are actually hired by the association to build weelchair or print local magazines, and received a monthly salary for this.
Campus tour in photos
[simpleviewer gallery_id="4″]
Here we are in India! First feedback from Ahmedabad
We arrived in India on 19th September and will help Blind People's Association, based in Ahmedabad in west of India, for 3 weeks. There we will discover how is considered disability in this country and what are the actions developed taking into account the indian environment and culture.
Culture choc was immediate for us: lots of people and noise, constant poverty everywhere in the streets, spicy smells, saris colors, incredible traffic which would make Paris people think a bit more sometimes….It is very hard to detail this atmosphere, in opposite with our daily life in France. As many said, you must live this experience to understand it.
Photo taken during Ganesh festival in which pink pigments are used for numerous streams.
And yet, since first minute in India, every person we met is nice, warm and welcoming, and always ready to help us. Even though there is a language barrier, because only upper class can speak English; indeed every state has its own dialect, therefore in Ahmedabad people speak Gujarati.
Medium temperature: 35 degrees, day and night. Our most common and daily mean of transport: rickshaw, motorbike including a cabin from 1 person to more than 10 people. Our typical meal: vegetables with sauces and spices, rice and nan/roti; our meal always finish with a buttermilk glass, a drink between milk and yogurt to cool down the body after numerous spices eaten and the constant heat.
Incredible India
But let's come back to our stay in India with some datas : this is the 2nd most populated country in the world with more than 1,2 billion inhabitants, and between 30 and 50 million people have a disability (source Handicap International). Visual impair is the most common one. Indeed, visual problems such as cataract touch many Indians due to bad nutrition and health conditions. A lot of Indian families are concerned with disability as they nearly all have one person at least with a disability in their family.
Ahmedabad is a 6 millions inhabitants city in constant development. Everywhere some suburbs are appearing and local people often tell us "6 months ago there was nothing here" showing fifty brand new buildings. It is also the most important city of Gujarat, where not many tourists come but which have so many incredible strengths and interests. Most people are vegetarian because of their religion (cows are sacred like in the rest of the country), people work 6 days a week, and alcohol is forbidden.
Ahmedabad is also Gandhi's city where he used to live and from where he started the famous salt walk.
Gandhi dedicated museum, located near Sabarmati river, where he used to live and from where he started salt walk in 1930.
Finally, few words about the association: Blind People's Association was created in 1950 by a blind man willing to develop inclusion of people with visual impair in Indian society. He understood what problems these people could face, and through the association develop courses, workshops, and employment help so they can live and work normally. Today the association welcomes any type of disability (mental, sensorial, physical) and now has 15 campus where 300 people are working.
To get more details about Blind People's Association, it's here
Blind's People Association Presentation
In India, HandiCap sur le monde works with the association "Blind People's Association", based in Ahmedabad, Gujarat, north of Mumbai. Ahmedabad is the sixth largest city with about 6 millions of habitants. This association helps disabled people and more specifically blind people.
Created in 1947 for the visually impaired, its goals were gradually extended to all the sensory and physical disabilities. His reputation then prevented its leaders to change its name.
"Blind People's Association" works in various fields: education, employment, sports, culture, health … By pursuing the same goal: people with disabilities need to get same rights as non-disabled people .
We will support "Blind People's Association" to make a 20 minutes film. We collect testimonies of people assisted by the association so they can use it as a tool of communication.
For more information, we'll let you discover a first video made by the association: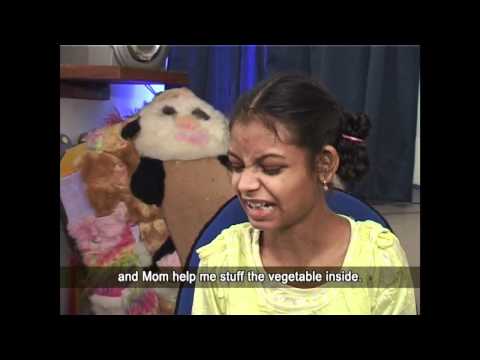 Internet website of Blind People's Association